VIELO ANNOUNCES INTERNATIONAL EXPANSION WITH DEALERS IN CALIFORNIA AND BELGIUM.
BRITISH BRAND VIELO ANNOUNCES INTERNATIONAL EXPANSION WITH DEALERS IN CALIFORNIA AND BELGIUM.
Vielo launched their brand and first model, the V+1, in January 2018 focused on UK customers in UK riding conditions, supplying IBD's. Since the launch the appeal of the versatile road plus / gravel bike has reached a much wider audience.
Ian Hughes told us
"We've had an amazing response so far to the launch of the brand not only with UK IBD's but also with international customer enquiries. While our intentions are to focus on the UK market, we know the V+1 would also suit a number of other international customers. We've been looking for a select number of retail partners that would be interested in working with us to offer the V+1."
ABOVE CATEGORY CYCLING, CALIFORNIA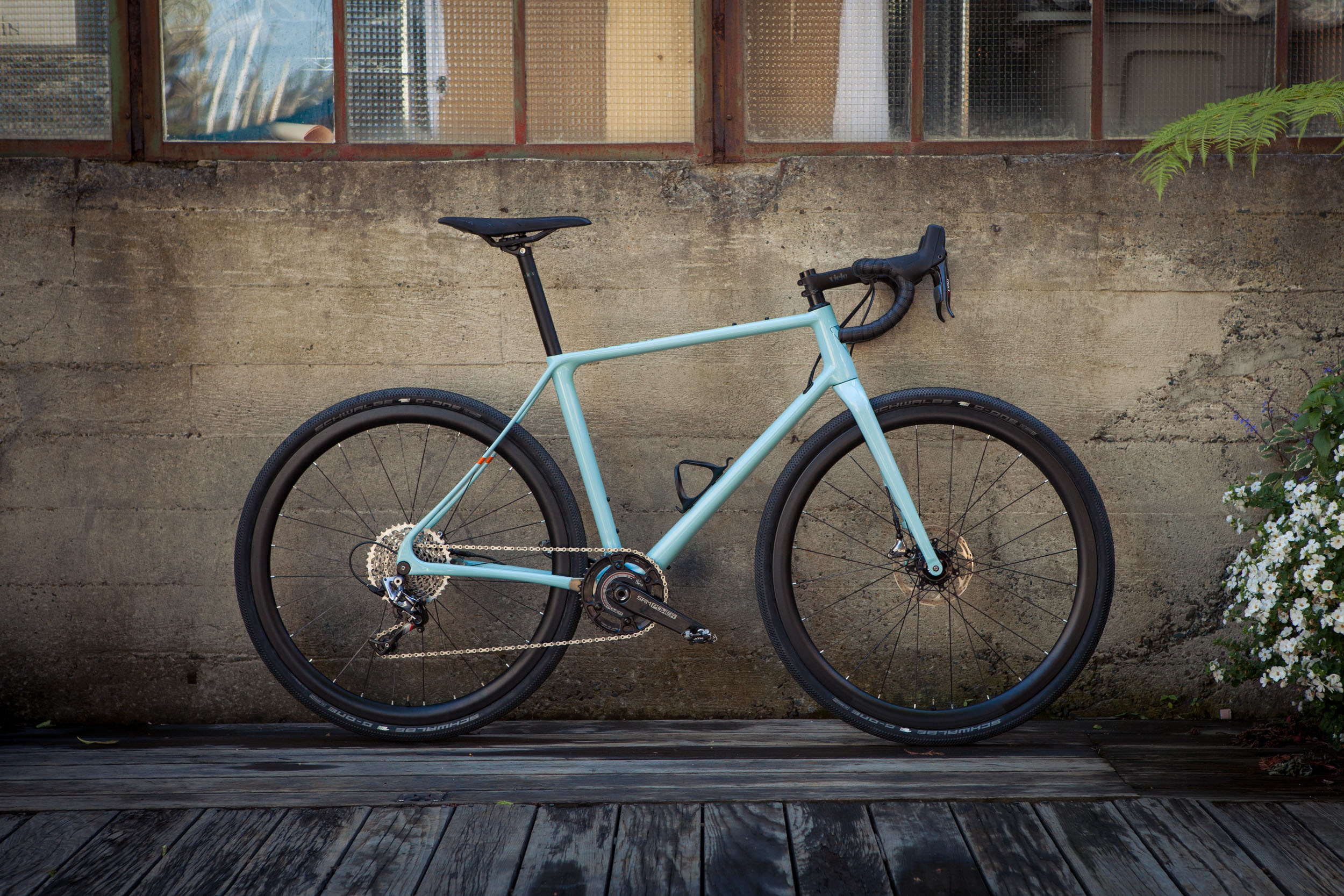 Chad Nordwall, Founder of Above Category, California told us "
Here at Above Category we're passionate about the technology, aesthetic beauty and evolution of the modern bicycle. We're obsessive over details and pride our selves in doing things a little bit differently, focusing on the highest endand highest performance in cycling. The Vielo brand fits perfectly with our shop and niche product range, we've already got clients looking at custom build options on the V+1."
Ian started in the industry with ATB sales in the UK selling Marin mountain bikes in the late 80's, before moving onto Scott sports in 1995.
"After starting my journey in the bike trade selling bikes bornin California to UK IBD's, I find it incredibly poetic to see our British brand launching its first international dealer in the same region Marin was born in."
Ian said.
https://abovecategorycycling.com/
FIETSEN KING, BELGIUM
May also saw Vielo launch with Fietsen King, Belgium. Ian met Olivier (pictured) at the Dirty Reiver Gravel event in Kielder forest, Northumberland.
"I chanced upon Vielo when riding the Dirty Reiver event in April and fell in love with it. It not only suits our store's philosophy of offering the best product in each speciality, but also in building relationships with the people behind the brands. There's only one word to describe the bike: Amazing!"
Olivier said.
www.fietsenking.be/
Ian finished with "
Our goal with Vielo is to work with selected dealers on a one to one basis. Just like with Chad and Olivier our dealers are part of our family and our journey. We'll be showing the V+1 at Eurobike this year and would love to discuss our brand with like minded dealers attending the show"
You can find out more about the Vielo, of to be come a dealer contact us at
www.vielo.cc
or info@vielosports.com